Furnace Maintenance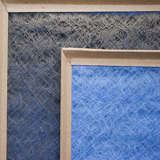 Monthly Filter Change
During cold weather when the furnace is in regular use, changing the filter at least once a month will save energy and money on your utility bill.
Annual Check-Up
Checking your furnace each fall can prevent break-downs and enhance your family's comfort. An annual fall check-up by your heating and cooling professional is also important for safety, energy savings, and the durability of your furnace.

Your heating professional should inspect for:

Gas leaks
Carbon monoxide leaks
Electrical connection issues
Soot build-up on burners
Pilot flame lighting properly
Gas valves operating properly
Proper operation of other parts of the furnace which affect safety, energy efficiency, and performance
If an Electrical Circuit Blows
Your furnace should be connected to its own dedicated circuit breaker. If your furnace blows a fuse or causes a breaker to flip off, find a good electrician to rewire it so that it is not sharing a circuit with other appliances.